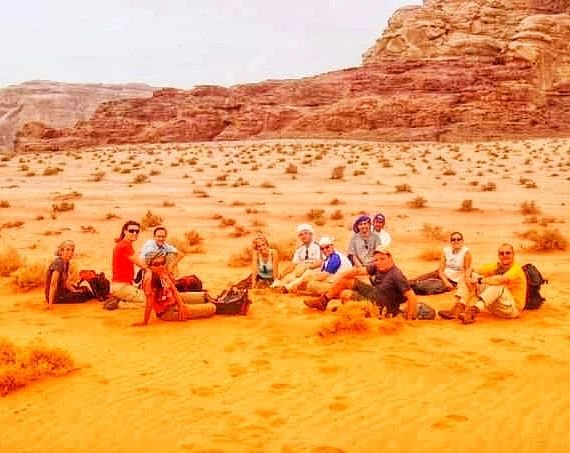 Meeting point
We will pick you up from the car park in the Wadi Rum village. The village of Wadi Rum is approximately 5 km from the visitor center after entering the protected area. There is only one road connecting the center to the village so it is very easy to find.
The parking lot is at the first building on the right when you reach the village. There you will find a large car park where you can leave your car for the duration of your stay with us for.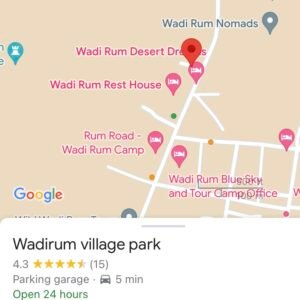 Special arrangements can be made for collection from the visitor center, which serves as the bus stop, if you are unable to reach the village. Once collected, we will take you to our offices, in the village, formally welcome you with Bedouin tea and discuss the exact itinerary of your stay.
If you think you will arrive at the village earlier or later than arranged, please call, SMS or Whatsapp us and we will easily adapt to your changes.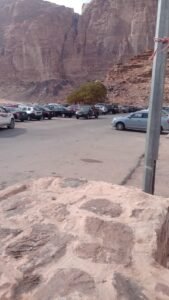 Important: Watch out for False Tour Guides
Outside the visitor center, in the car park, you will be met by a large number of day tour guides. Once you have booked lodging with us, you do NOT need to book anything else, our tours run with the prices listed below with trusted guides. Please ignore them because they will give you misinformation, try to sell you expensive tours, and give you false information about Wadi Rum, its locations and the camps inside. If you need to buy a ticket for Wadi Rum, for those who do not have Jordan Pass, go directly to the visitor center and buy it inside