A one-day tour of Jabal Burdah with overnight stay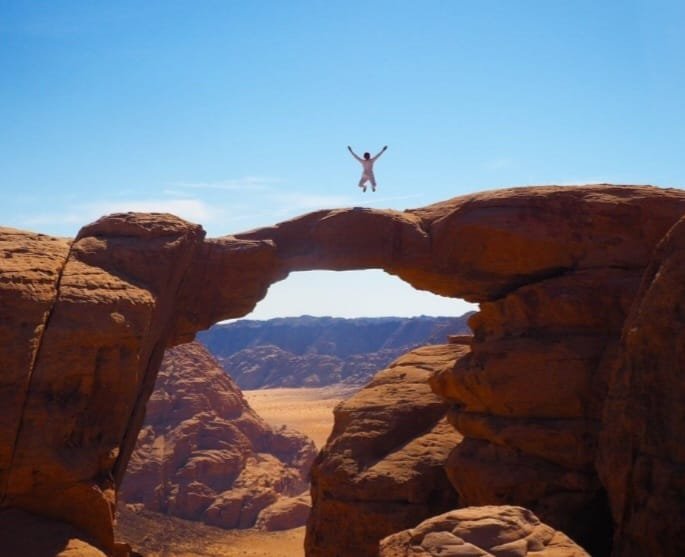 From the village of Rum, we will drive you through the desert to Jebel Barda, about 30 km to the south. This is a wonderful journey through the far valleys of Wadi Rum and crossing the beautiful and lonely white desert. You will have an tricky but safe hike to the top which usually takes about two hours. After the hike again, the guide will start cooking your lunch and you can rest for about 2 hours.
After lunch, we will drive you to the White Desert where you can walk for 2 hours before we bring you back to the camp. From the camp you can watch the beautiful sunset and spend the night enjoying Bedouin music, songs, dinner and Bedouin tea.
The next day, after breakfast, we will take you back to Rum Village.
Prices
---
| Option | Price |
| --- | --- |
| 1 person | 90 dinars / person |
| 2-4 people | 55 dinars / person |
| 5-8 people | 50 dinars / person |
| 9 people or more | 40 dinars / person |