The tour will start with you and your guide upon leaving the village of Wadi Rum to visit Lawrence Spring, where you will stop for a while to admire the wonderful scenery before moving on. Then you will be taken to see the Red Sand Dunes, a large group of sand dunes that have piled up on the mountains. It's fun to climb to the top and run.
Next, you will go to Khazali Canyon, where you can walk inside to see the inscriptions. Then we will take you to the camp, where you can put your things in your tent, take a shower and sip Bedouin tea before watching the wonderful sunset. After sunset you will enjoy a delicious Bedouin dinner as well as Bedouin songs and music.
The next day after breakfast, we will take you back to Rum village, or you can ride a camel back to the city. (25 dinars per camel).
If you arrive in Wadi Rum in the late afternoon, you can alternatively take your tour the next morning after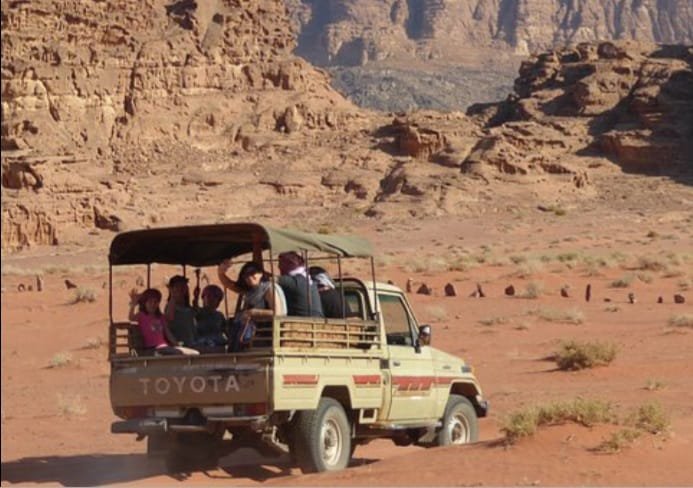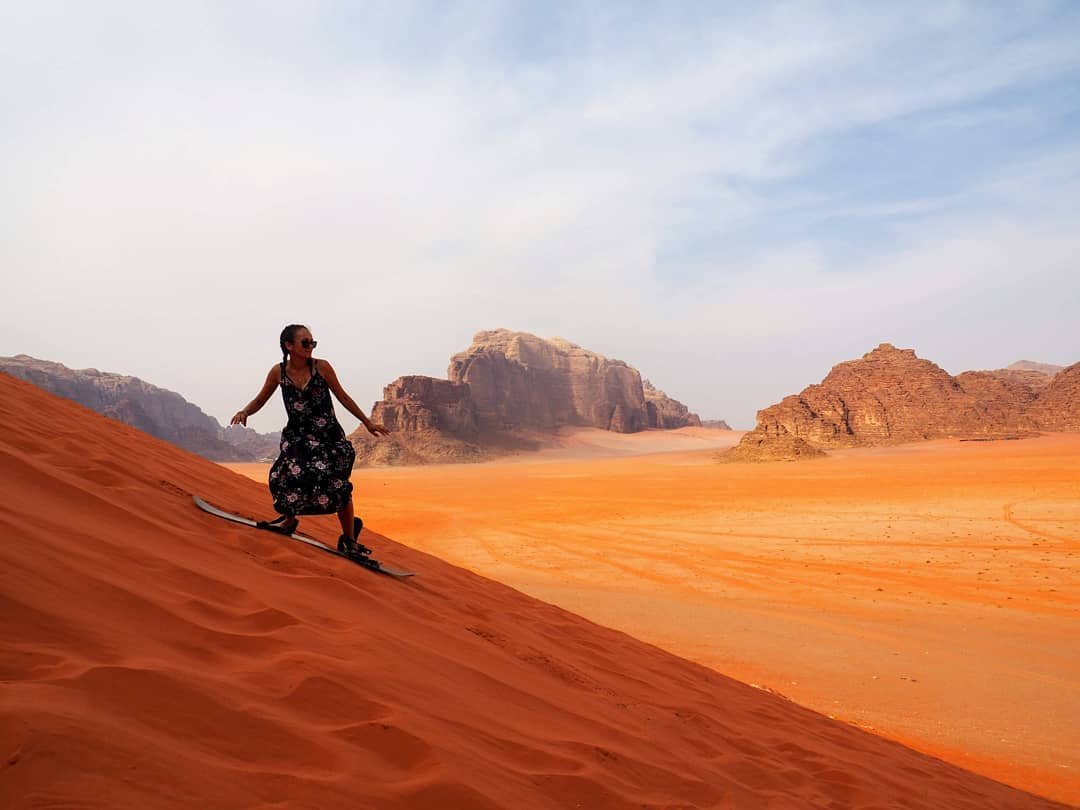 Prices
---
| Option | Price |
| --- | --- |
| 1 person | 50 dinars / person |
| 2-4 people | 35 dinars / person |
| 5-8 people | 25 dinars / person |
| 9 people or more | 20 dinars / person |
| Children under 14 years old | 50% |
| Children under 4 years old | Free of charge |