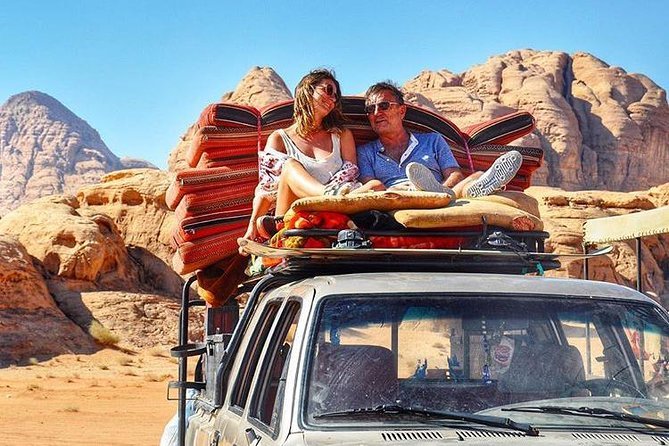 Before continuing on to Lawrence Spring. Then you will move to see the map. After the map, your guide will lead you to the dunes, which are a large group of sand dunes that have piled up against the mountains. It's so much fun to climb to the top, take some photos, and then race down.
The next thing you'll go to is the ancient inscriptions. After seeing the inscriptions left by ancient trading caravans, you will go to Lawrence House. From there you will go to the Um Fruth rock bridge, which you will have a chance to climb.
Next, we will take you to the small arch where you can climb for a short while before heading to the Khazali Valley. Here you can walk inside to see inscriptions from the Nabataean and early Arab times. Then you will go to the camp, where you can put your things in your tent, bathe, and sip Bedouin tea before watching the wonderful sunset from an ideal viewing spot near the camp. After sunset you can enjoy a delicious Bedouin dinner as well as Bedouin songs and music before returning to your tent, or, if the weather is warmer, you can choose to sleep under the stars.
The next day after breakfast we will take you back to Rum If you arrive in Wadi Rum in the late afternoon you can alternatively take your tour the next morning after breakfast.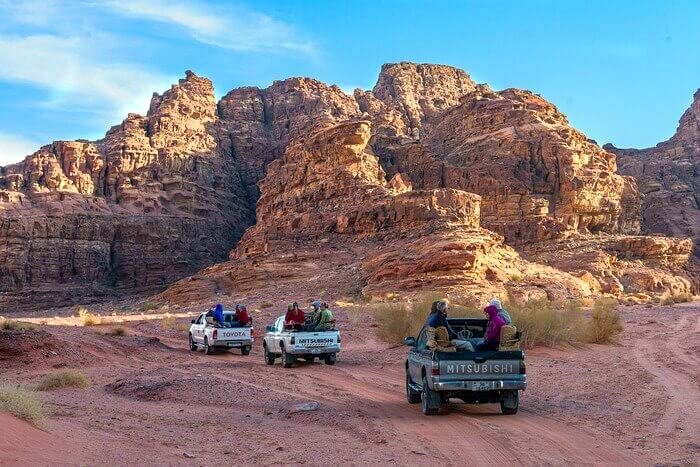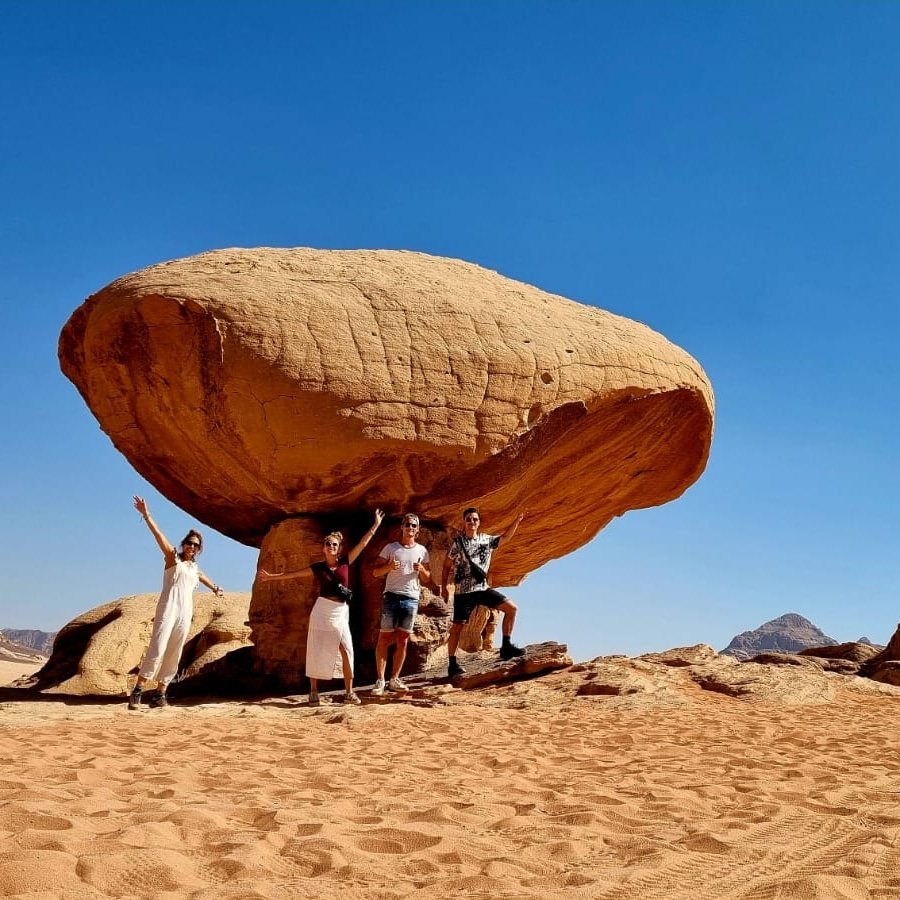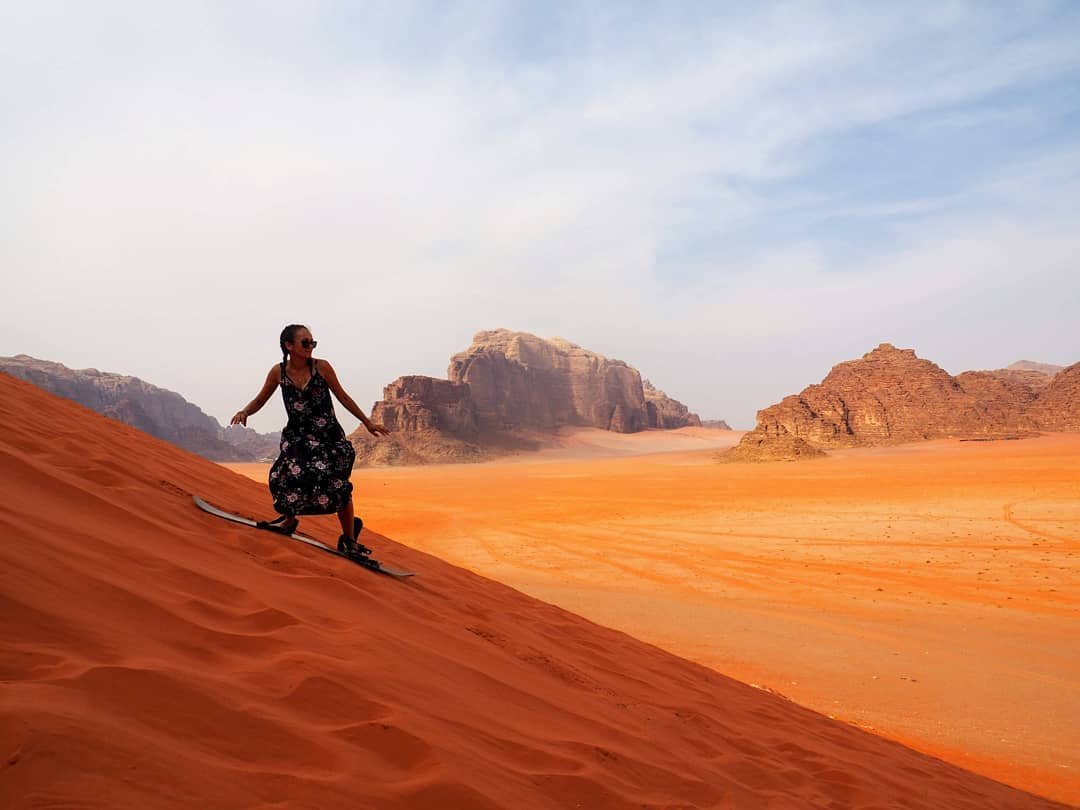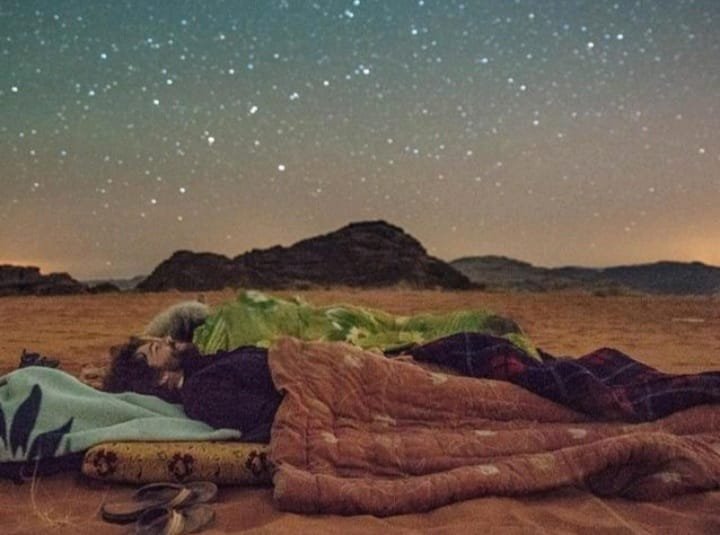 Prices
---
| Option | Price |
| --- | --- |
| 1 person | 85 dinars / person |
| 2-4 people | 55 dinars / person |
| 5-8 people | 35 dinars / person |
| 9 people or more | 30 dinars / person |
| Children under 14 years old | 50% |
| Children under 4 years old | Free of charge |